Graduate Program by Nissan (GPN)
Join our Graduate scheme in Europe, a complete program of three 8-month rotations. The GPN will take you to different locations (both European Headquarters and local business units) and different placements within Sales & Marketing, Administration & Finance and Human Resources.
You can expect to have a robust international experience during the 2 years and to develop a broader view of our business. In addition, you will receive mentoring support, career advice, visibility to management and the opportunity for accelerated growth within the company. Apply now and begin your journey with us!
Testimonials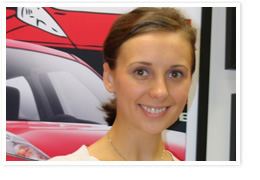 Victoria Berci - HR, Nissan European Graduate Program 2014
"Nissan Graduate Program is an excellent way to kick off a career in automotive industry. It supports diversity and development of core business skills".
What is your Nissan career path so far?
I had the opportunity to join Nissan on an entry level position in Marketing department in Helsinki, Finland office. While being part of a great team, I soon started to identify myself with the company's culture and strong focus on delivering results. The Graduate Program emphasized on this approach to business and provided the ground for a fast track development as I rotated every 6 months to a new team.

Currently I am coordinating regional labor budget planning and reporting in Strategic Workforce Planning, HR, Paris office. It's an exciting role which requires cross functional interaction with Finance and Purchasing in the region and also enables high level management exposure.
Why choose Nissan Graduate Program?
Nissan Graduate Program is an excellent way to kick off a career in automotive industry. It supports diversity and development of core business skills. Besides gaining business knowledge I also had the opportunity to network, be part of a tight Graduate community, have a very supportive mentor to guide me through the challenges faced, and received advice in planning my career from Graduate program HR.
What's it like working at Nissan?
We are around 50 nationalities in Paris office. It is a fast paced competitive environment which offers a great deal of opportunities: from being part of a new project to implementing your own ideas. Company has a very strong and clear vision of what needs to be achieved and it is important for each individual to know their role in the organization. In this way people understand the impact of their contribution which enables them to take further initiative.
Are there opportunities for internal promotion?
Nissan is a people oriented company and invests in their skills and capabilities. To ensure continuous learning at every level of the organization Nissan encourages cross functional, lateral and vertical moves. This is a daily reality for anyone. Particular to the Graduate Program, its core concept is to support career growth by internal promotions and/or location change.
Click here to see full testimonial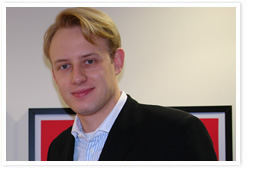 Michael Hermreck - Sales & Marketing, Nissan European Graduate Program 2012
"Nissan Graduate Program was the perfect first step for my career. It enabled me to quickly gain cross functional experience, develop a good overview about the automotive business and Nissan and it helped me to build a network that still is a great asset for me today".
What is your Nissan career path so far?
The great product portfolio, the perspective to work in an international environment and the graduate program that gave me the opportunity to experience different areas of the company immediately when I was starting my career were the main reasons why I chose Nissan.
My career path so far?
I started my NISSAN career in Germany with a two year graduate program where I had the chance to work in the sales department and in marketing. I started in the sales department supporting the regional directors in the field force. Additionally I was involved in the sales planning process with a good amount of management exposure. In my second station of the graduate program I joined the Marketing department and changed the scope of work from the German to the Swiss market. After the completion of the program I stayed in the Marketing and had the opportunity to work as the Product specialist for the European bestseller, the NISSAN QASHQAI. Currently I am working in the European headquarter close to Paris as a section manager for the retail environment.
My view on the NISSAN culture?
NISSAN is a fast moving company with a flat hierarchy. That means that the management is easily approachable and the employees have the possibility to bring their own ideas to the table. NISSAN is encouraging a cross functional mindset and provides a truly international environment to work in. Management is approachable and not somewhere in an ivory tower. Actually the whole company works very customer centric and is continuously improving this.
My most rewarding moments working at NISSAN?
Most definitely my first presentation to automotive journalists in Madrid during the launch of the Nissan QASHQAI. Launching an automotive product is a huge project and the presentation to the automotive press is one of the final steps. With the solid preparation from the graduate program and the trust of the management I felt confident to speak with veteran automotive journalists. Overall the launch of the Nissan QASHQAI was a lot of hard work for the whole team but it was as well incredible rewarding to receive the positive feedback from the journalists, the dealers and last but not least the final customers.
My advice if you're thinking of applying to NISSAN?
The most important criteria is to be open minded and motivated. Know what you can bring to the company and do not be afraid to ask questions if something is not clear for you. Overall just demonstrate a positive mindset and willingness to learn and everything should be fine.
Click here to see full testimonial
REQUIREMENTS
Current graduate or recent graduate with 1-2 years of experience
Fluent English. Additional languages are a plus
Enthusiastic leader
Geographically mobile
Strong analytical skills and data-driven thinker
Ability to adapt to a fast-paced organization
Creative & forward thinking innovator