Corporate SOcial Responsibility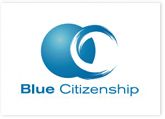 In addition to providing the obvious benefit of growth with sustainable profits, Nissan seeks to contribute to the sustainable development of society. To this end, we listen carefully to the wide variety of our stakeholders, working with them as we pursue activities that meet society's needs.
Environment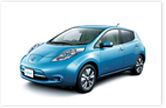 Ensuring that people, cars and the environment can co-exist is a dominant theme at Nissan. In every aspect, from design to manufacturing and sales to recycling, we spare no effort to produce cars that are friendly to the environment.
Zero Emission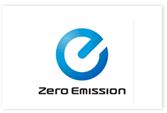 At Nissan, we are investing in a portfolio of "green" technologies, including clean diesels, efficient internal-combustion engines, hybrids and the centerpiece of our product strategy: zero emission vehicles, such as electric cars and fuel cell vehicles.
Safety
The "safety shield" concept—where we employ the latest technologies to actively protect passengers—is the foundation of our comprehensive efforts toward safety. We are continually developing advanced safety technologies while also devoting resources to traffic safety education to raise public awareness.
Corporate Citizenship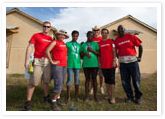 Nissan's vision is "Enriching people's lives." Fulfilling this vision means continually striving to be a corporation that society views as essential. To fulfill the role of a good corporate citizen, now and into the next generation, Nissan provides support for education, environmental issues, the arts and a range of diverse other areas.
Nissan is dedicated to improving communities in areas such as education, the environment and humanitarian aid.
DID YOU KNOW...

The 'Bolt Gold' Nissan GT-R Online Auction helped raise over $193,000 USD for the Usain Bolt Foundation charity, creating educational and cultural opportunities for children and young people Jamaica.